Opportunity or Challenge — Depends on Leadership
"Your talents and abilities will never be appreciated or respected here."
 … A CEO once told me.
She added, "You grow and develop people. We don't do that here."
She later apologized and blamed it on a "bad day".
I accepted the apology, but never forgot the words. In fact, they shaped the narrative I collected for the rest of my tenure.
Of course she's not listening… my opinion isn't respected here. Why should I care about professional development? It's not important here. Don't speak up — it's pointless.  Gratitude is for other people. My talents are undeserving.
The self-talk wasn't always true. But it was always a challenge.
It challenged my confidence. It challenged my motivation. It challenged my willingness to contribute.
++++++++++++++++++
"We trust you. You can figure this out. You always do." 
… Declared my first boss as he presented me with the most significant challenge of my early career.
Except back then, I didn't see challenges. I only saw OPPORTUNITY.
Opportunity to advance. Opportunity to succeed. Opportunity to contribute. Just 100% pure, endless, foundation-building opportunity. And I jumped at the opportunity!
This is my shot! What an amazing opportunity.  Wow, I can't believe it…and can't wait to get started.  Of course, I CAN do this! I'll just figure it out like I always do.  I am so grateful for the opportunity.
Frankly, I still am.
I did solve that organizational challenge — and six more years of them with unwavering dedication, motivation, and confidence.
++++++++++++++++++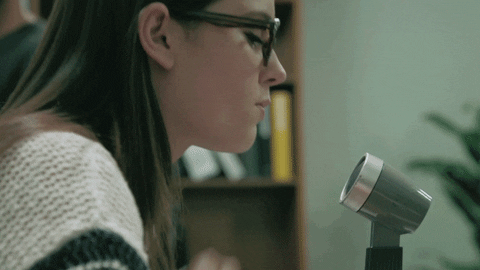 [tap, tap, tap]
"Is this thing on?", asks an eager young leader.
Of course it is. It's leadership.
Leadership is an unlimited stage & resounding microphone.
Take the stage with courage, respect, and honor. The stage is a privilege, never a right.
Use the microphone with authenticity and honesty. Speak thoughtfully and passionately. Your message shapes our narrative of you and your mission.
There are infinite stages, microphones, and audiences. But YOUR audience pays for YOUR show because they believe in YOUR PERFORMANCE.
Never take their attention for granted. Recognize it frequently. Earn it repeatedly. And appreciate it often.
This is YOUR STAGE. This is YOUR MICROPHONE.
Just remember the audience has the right to turn their backs at any time.
Use your stage and microphone wisely.  Always.